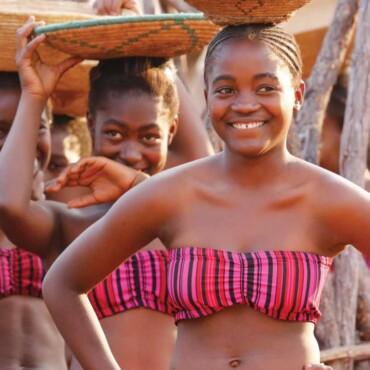 The Omulunga Palm Route is not only the gateway to Angola but also links the remote and desolate northwest region (the Arid Eden Route) to the lush water ecosystem of the Four Rivers Route (Kavango and Zambezi regions).
This route showcases Namibia's heartbeat. It is located along the northern border of Namibia and stretches from Ruacana in the west to Nkurenkuru in the east and is named after the distinctive palms that accent the desolate landscape, called Omulunga in Ovambo. The route is the quintessential oasis for weary travellers and serves as a practical stop-over for visitors to refuel and restock in the heart of a bustling African community.
With vibrant colours, sights and sounds, travellers will enjoy lapping up the traditional and contemporary Ovambo culture and steal a glimpse into the local tribal royalty. The area echoes a strong liberation history which, if delved into, will fascinate history buffs, while nature lovers can enjoy the abundant wildlife and wilderness in the world-famous Etosha National Park.
Click on different locations to find out more.
Tip: Click anywhere on the map to close the route popup.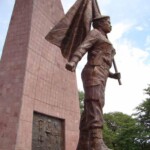 The Roof of Namibia Experience links the Kunene River at Ruacana Falls with the Okavango River along the Angolan border. The route leads through numerous pans and flooded channels known as Shoshana's that move southward from Angola towards the Etosha salt pan. Travelers will enjoy the feeling of a rural landscape interspersed with a bustling urban landscape.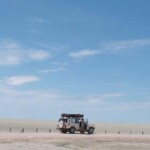 The King Nehale Experience takes travellers along a journey through the colourful towns of Oshakati, Ongwediva and Ondangwa and the starkly contrasting rural villages that surround it. Travellers will have the opportunity to visit the Omugulugwombashe National Monument, Uukwaluudhi Royal Homestead, Uukwambi Kings Monument, Oshakati Open Market, Ongula Traditional Homestead, Nakambale Museum and Lake Oponono and experience the abundant wildlife of the Etosha National Park.