The earliest history of this land was discovered in the form of paintings carved onto rocks which were found in the Huns Mountains in the deep south of Namibia and at Twyfelfontein (A UNESCO World Heritage Site) in the north-western part of Namibia. Painted stone plates discovered in the Ai-Ais Huns Mountains (this mountain range is now part of the Ai-Ais / Richtersveld Transfrontier Park) are amongst the oldest works of art globally and prove that settlements existed in this area as early as 25000 B.C. In addition, Twyfelfontein boasts some remarkable galleries of rock engravings (petroglyphs) dating back approximately 6000 years ago, engraved by the San (also known as the Bushmen). The San were part of the stone-age hunter-gatherers of the Wilton stone-age culture.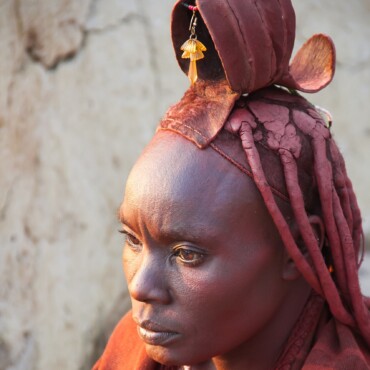 Due to Namibia having one of the world's most barren and inhospitable coastlines, it wasn't until the middle of the nineteenth century that explorers, ivory hunters, prospectors and missionaries began to journey into its interior. Before this, the first known European explorer that landed in Namibia was the Portuguese explorer Diogo Cão, who came ashore north of Swakopmund at Cape Cross in 1484.
Bartolomeu Dias landed on Namibian shores at Walvis Bay (known then as Golfo da Conceicão) shortly after this in 1488. Beyond these visitors, Namibia was largely spared the attentions of European powers until the end of the 19th century, when Germany colonised it in 1884 which lasted until 1919 (World War 1 ended in 1918). 
The Germans declared Namibia a German colony and called it German South-West Africa. Germany selecting Namibia as its protectorate was mainly influenced by a tobacco merchant from Germany named Franz Lüderitz, who bought up coastal land at Angra Pequena. He renamed this area Lüderitzbucht (now known as Lüderitz). 
To date, Namibia boasts a proud record of uninterrupted peace and stability for all to enjoy and is considered one of the most stable and safe countries on the African continent.