Cycling worldwide has gained tremendous popularity – whether you're a mountain biker, street cyclist or fat biker, it is one of the best ways to explore a town or area. Visitors to Namibia have several options of when it comes to exploring on a bicycle. Swakopmund offers guided tours on fat bikes to the Namib Desert. This is an eco-friendly option for exploring and getting up close to the magnificent scenery and dunes that the Namib Desert offers. Swakopmund City tours are also available for those that prefer a more relaxed cycling option.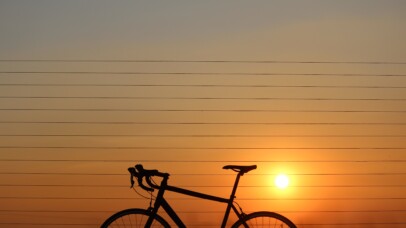 Discover this charming little town and its well preserved German architecture whilst leisurely cycling through its streets. Finally, fat bike tours to Sandwich Harbour are also available for the fit cycling enthusiast.
In Windhoek, cyclists can participate in a cycling tour through Katutura. Take a guided tour and discover the bustling streets of Katutura – its vibrant people and smells from the food markets provides one with a more accurate insight into the daily lives of Namibia's biggest township. In addition, you will learn much about the history of Namibia's people and their struggles from days gone by.
For the more serious cyclist, several companies offer cycling tours around Namibia. Your cycling itinerary is planned with support vehicles, so all you do is focus on and enjoy your two-wheeled adventure, and all logistics, catering and accommodation are taken care of.