1. Cultural Journeys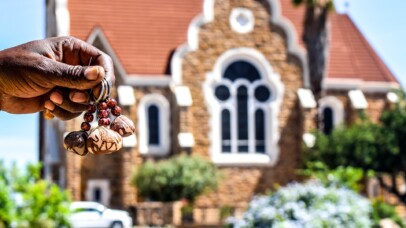 Namibia is fortunate to have a unique kaleidoscope of people cultures. The first signs of man in Namibia can be traced back to the Stone Age. As a result, the visitor experiences a mixture of diverse ethnicities and ways of life. Cultural encounters with the San are possible in Gobabis and Aminuis.
The various museums (including living museums) across the country give insights into the culture displayed, the homes, clothing, food, making a living, hand-craft, agriculture, dances, and music. The medicinal and nutritional uses of plants in the area will be explained to you, and if you are on a walk with the San people, they will show you how to interpret animal tracks and tell you more about their hunting skills.
The National Art Gallery, Namibia Craft centre, Penduka, Okahandja woodcraft, Duineveld– all display Namibia's unique craftmanship that visitors can take as souvenirs. Namibia is also home to two UNESCO World Heritage Sites: The Namib Sand Sea and Twyfelfontein
2. Gastronomy Journeys

The country's culinary experience is a true blend of the ancestral beliefs of the diverse Namibian ethnic groups. All Namibians like meat, especially grilled on an open fire.
The typical braai (BBQ) is always part of family gatherings and any cultural, sports or team building event. You cannot miss the Kapana-thin strips of meat grilled on open fire-served with popular Kapana spice, relish, vetkoek and pap – a dough-like past made from millet maize grown locally and served differently from tribe to tribe.
For the curious, other typical traditional specialities that are worth a try include Eendingu (dried meat), Omagungu (fried Mopane worms), Omajova (giant edible mushrooms), Smiley (cooked goat head), Omaere (traditionally fermented milk), Mutuete (wild spinach) and Omatangara (cow/goat tripe). A variety of wild fruits can be found at street markets or in traditional restaurants. Xwama Traditional Restaurant (Windhoek)Hafeni Traditional Restaurant (Swakopmund), Pepata (Windhoek), Ongula Village (Ohangwena), etc.
3. Conservation Journeys

Namibia boasts an abundance of wildlife in their most natural environment. The country has 20 state-run national parks, private game reserves, and communal conservancies. 
However, Etosha National Park remains the premier attraction, offering game-watchers unsurpassed encounters with the wildlife. Visitors can do self-drives or join a guided game drive within the park.
For the Conservation enthusiast, volunteer your services towards wildlife rehabilitation programmes and contribute towards wildlife conservation in Namibia. Join the dynamic teams at Cheetah Conservation Fund, Harnas Wildlife Foundation, Okonjima Africat Foundation and Naankuse Wildlife Sanctuary and make a difference.
4. Aquatic Journeys

The perennial rivers (found in Northern and Southern Namibia) of Namibia lure visitors with canoeing, freshwater angling, white water rafting, sunset cruises while game watching, and a variety of birds. Namibia is blessed with the magnificent Epupa Falls in the north-west, Ruacana Waterfalls in northern Namibia and Popa Falls in the north-east.
The coastal town of Walvis Bay is popular for sea kayaking, dolphin/marine cruise, speed-surfing, kite-surfing, and wind-surfing alongside the Atlantic Ocean.
At the same time, Henties Bay is a fishermen's paradise. Water-skiing takes place on the major dams of Namibia (Von Bach Dam, Hardap Dam) and scuba diving at Lake Otjikoto and Dragons Breath.
5. Land Journeys

The endless seas of sands between Swakopmund and Walvis Bay invite you to go quad-biking and sandboarding. Those who enjoy absolute quiet can opt for a camel ride through the desert. Moving south, hiking trails along the Fish River Canyon is a must. However, the route is only accessible in the winter months (May to Sept), and hikers must be fit to cover a four-day, 80km trail. Other smaller hiking trails also exist in Namib-Naukluft Park and Waterberg.
6. Air Journeys

Namibia has ideal atmospheric conditions for hang-gliding, skydiving, and paragliding. Fly-in safaris over the Kavango & Zambezi and the Namib desert offer an excellent air view and are suitable for those with limited days in the country.
In addition, balloon safaris let you view the world from above in absolute silence, and helicopter rides take you into Namibia's grandest canyon or give you incredible views of the seas of sand at Sossusvlei. Furthermore, the night skies of Namibia, with their minimal light pollution, offer unsurpassed stargazing.
7. Offroad Journeys

Erongo, Kunene, Otjozondjupa, Kavango and Zambezi regions are top-rated destinations for the campers, who prefer to take the routes less travelled on, which are primarily accessible with 4×4 vehicles and end up camping at community campsites in the most remote areas.
8. Wellness Journeys

Several lodges in Namibia offer wellness packages for their visitors and have a spa on-site where guests can choose several treatments.
However, an unforgettable and more adventurous pampering experience must be getting a massage under open skies whilst overlooking the savannahs of Namibia.
9. Sports Journeys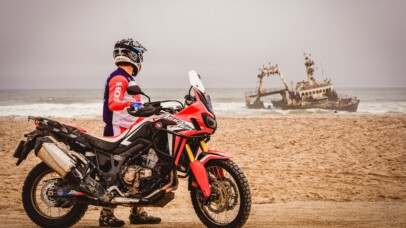 Several extreme and endurance sports events occur each year in Namibia, ranging from running to cycling. Events such as the Desert Dash, Windhoek Light Quest, The Desert Knights Mountain Bike and Mountain biking are just some of the many ultra-events on offer.
Runners looking for extreme events can participate in the 100 Namib Desert or the 220km Namib Desert Challenge. Other extreme sports include mountaineering, endurance racing and motorcycle tours for those who like to feel the adrenalin rushing through their veins.
10. Day Journeys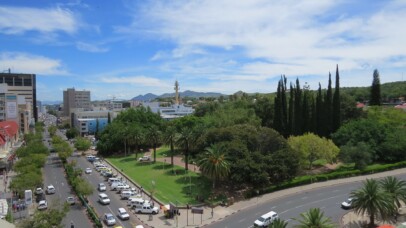 If you spend a day in the capital or one of the other major towns in Namibia while in transit to your next destination, there are always plenty of day adventures to choose from.