Quad biking is one of the most popular activities in Namibia especially in the Coastal towns of Swakopmund and Walvis Bay. There are also some lodges that offer quad biking as an activity. It is an excellent way to explore and discover the surrounding area without having to exert yourself physically.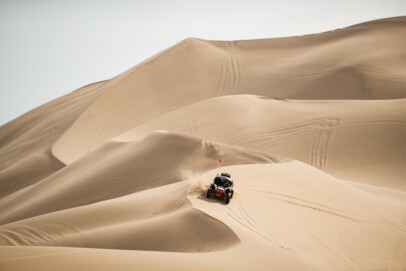 No experience is necessary and quad bikes are mostly semi-automatic and very easy to drive. You get to go on an adventure and experience freedom whilst sitting on a quad. It appeals to both young and old and is particularly popular with families.
Quad biking is mostly done responsibly and in an eco-friendly way so that fauna and flora do not get disturbed. If you plan on visiting Swakopmund then we suggest this activity as it is a great way of climbing the huge dunes of the Namib Desert and getting up close to this fascinating desert. You will access parts of the desert that even 4×4's cannot reach. Quad bike tours are always guided by experienced and knowledgeable guides and are conducted in a safe manner.