Catamaran - Seal & Dolphin Charters
The Atlantic waters off the coast of Namibia are rich in sea life. The Walvis Bay Waterfront is your departure point where you set sail to explore these waters and discover all types of mammals and birds.
Your marine tour starts in the bay – shipwrecks, the Pelican Point lighthouse, oyster platforms, different bird species and marine life. Some of the seals in the bay are very curious and friendly. Don't be surprised if they climb on board in the hope that they receive a tasty treat. The local pelicans fly alongside the boat, knowing that they will also receive a reward. One can see these majestic birds in flight as they beat their wings and wait for their first snack to be thrown their way.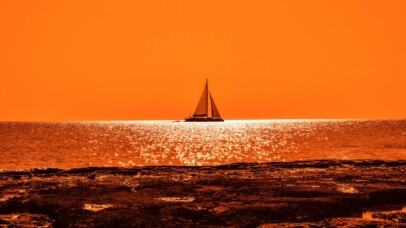 As you approach the Pelican Lighthouse, you will spot the local seal colony – it's estimated that there are approximately 60000 Cape Fur seals in this colony. The lighthouse itself was erected almost one hundred years ago.
The Catamarans and boats that are used for these marine tours are all spacious and comfortable. There is ample deck space and indoor sitting saloons for those that prefer to observe from inside. All catamarans are required to meet strict safety regulations. Guests are served champagne, snacks and get to taste locally cultivated oysters while dolphins swim and frolic next to the boats. Guests onboard may encounter three different types of dolphins: the Heavy Side Dolphins, Dusky Dolphins and Atlantic Bottlenose Dolphins.
Whales can be spotted between June and November on their migratory routes. The Atlantic waters have a high concentration of plankton which ensures that the whales spend time feeding in these waters. Mating also takes place during this time. Mating displays include tail-slapping, breaching and spy-hopping. Two types of whales can be spotted: the Southern Right and the Humpback whales. Bryde's whales are also spotted.
Occasionally rare sightings of Leatherback Turtles and the Sunfish (also known as the Mola Mola) occur. You may also get to see the mighty Killer Whales (Orcas) with a bit of luck. The Seal & Dolphin Tours are a popular activity and appeal to all age groups.