Windhoek is the capital of Namibia and is located in the epicentre of the country which makes it easy to travel to any part of the country from the capital city. Located on all three sides by mountains, Windhoek displays a fine amalgamation of European as well as African culture. Though it is situated in the deeper regions of Africa, Windhoek has all the modern amenities and it is also regarded as one of the cleanest African cities. It also has a lot to offer in terms of tourism. No wonder then, Windhoek is one of best tourist locations on the entire African continent.
Author Bio:
Rohit, a travel writer at Trans India Travels writes for both travel enthusiasts and first-time travellers.
Read his stories to know more about the varied destinations and definite must-dos, must-visits and many more.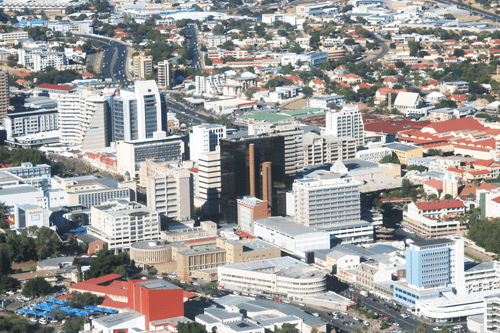 1. Know the History
Namibia has been a German colony, there is a vast history behind it. You can choose to understand the history of the country by visiting the many historic locations in Windhoek. There is the Heroes' Acre, the war memorial as a patriotic and nationalist symbol, which is situated at a distance of 10 km from the city. Then, visit the Independence Memorial Museum located at Windhoek hilltop which displays everything related to Namibia's history. Another site to visit is a church named the Christuskirche, the oldest church in the country and stands out in terms of architecture and beauty.
2. Windhoek Is All About Nature
There is hardly any better place than Windhoek to experience nature in its full glory. You can visit the Tintenpalast Gardens which is a popular picnic spot. Those who wish to see exotic plants can head to the National Botanical Gardens off Sam Nujoma Avenue. It is in many ways the city's lungs and is spread over 12 hectares. Some parts of it are landscaped but a major region of the gardens is presented in its natural form. You can take a stroll on the many walking trails and see exotic, indigenous sand beautiful herbs, bushes, plants and trees. You can also spend some refreshing time at the Avis Dam Nature Reserve located 2 km from the city. You can go on a nature trail, go bird watching or just spend some time in the company of refreshing and rejuvenating nature at the reserve. You are sure to come out all recharged! There is also the famous zoo park which is a popular picnic spot today but in the 60s, it was a zoo.
3. Shop for Local Crafts
Visit the Namibia Craft Centre to get a preview of the local art items. The best way to know and feel a place is through its indigenous materials. You can buy many beautiful souvenirs from here to carry a little of the rich culture of Namibia back home. You can also buy amazing handmade artefacts.
4. Eat, Drink and Be Merry
Of course, the prime attraction of any place is its cuisine. At Windhoek, you will find many places to taste the local cuisine and also places where you can drink to your heart's content. There are restaurants and other eating places. TO taste great beer, stop at Joe's Beerhouse, which has become a prominent tourist destination today. You can also visit Andy's pub which is also a happening place.
5. Have A Great Nightlife
When it comes to great nightlife, there are many places in Windhoek. Some must-visit places are the Boiler Room, 264, Club London and more. Enjoy some amazing music and let your hair down gulping a drink or two. Of course, you need that after a hectic sightseeing day tour in Windhoek. These are just some of the popular nightspots but there are many.
6.Katutura Township Tour
More than 60% of the city's population lives in Katutura. There are tours to the area to witness local culture and history. It can take around three hours and visitors can get a lot of information about the culture, habits and life of the people.
Windhoek is an ideal destination for all those who wish to spend some time away from the city yet within the confines of city life. Windhoek may be a modern city but it has managed to keep its history, culture and nature intact even today. A visit to the city will fill you with gratitude and energy.