The Fish River Canyon is found in the southern part of Namibia's longest river. This incredible geological landscape is the second-largest canyon in the world (after the Grand Canyon in Arizona) and Africa's largest canyon.
Features a gigantic ravine:
About 161 Km long
Up to 27 km wide
And almost 550 meters deep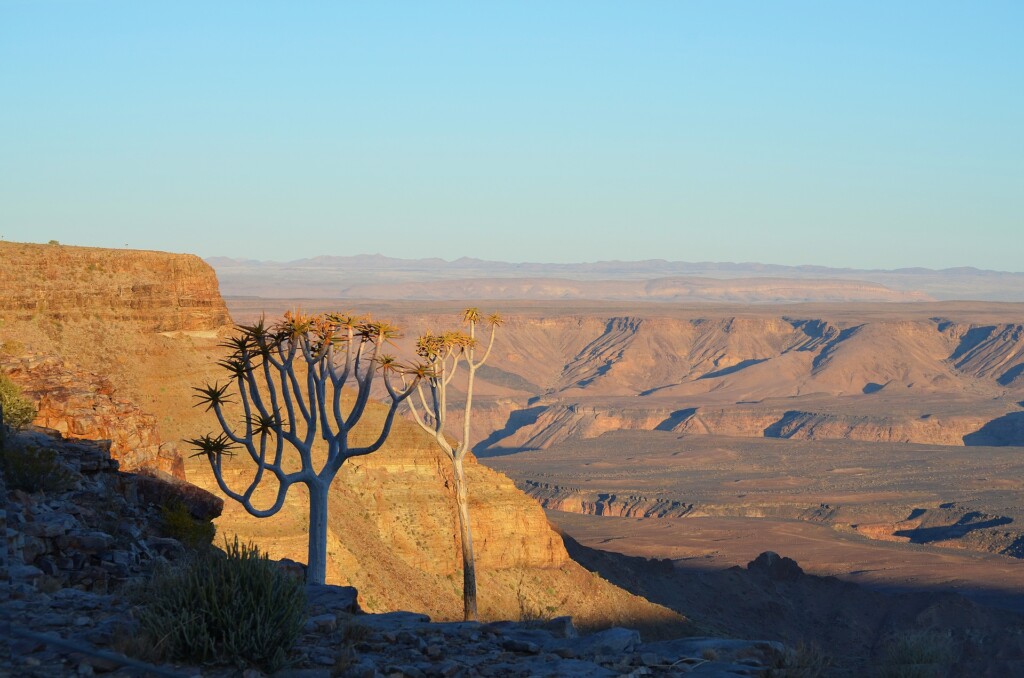 The canyon is rugged, stark, and offers visitors, photographers, and backpackers the most serene and stunning landscapes.Many million years ago, the Fish River started to cut its way through a valley within a canyon in southern Namibia. It still flows through each wet season, its journey continually adding to the canyon's masterpiece today.