Namibia was awarded its first UNESCO World Heritage Site in 2007. Since then, visitors from all over the world have travelled to Twyfelfontein – one of the largest concentrations of rock petroglyphs in Africa. It is estimated that there are approximately 2500 different rock engravings.
Twyfelfontein is situated in Damaraland in the north-west of Namibia in the Kunene Region. It's estimated that most rock engravings were carved more than 6000 years ago. 
These engravings were discovered just before 1914 by topographer Reinhard Maak, the same scholar who also found the famous White Lady Rock Painting at the Brandberg Mountain.
Rock art appears mainly on large flat rocks, and many are exposed.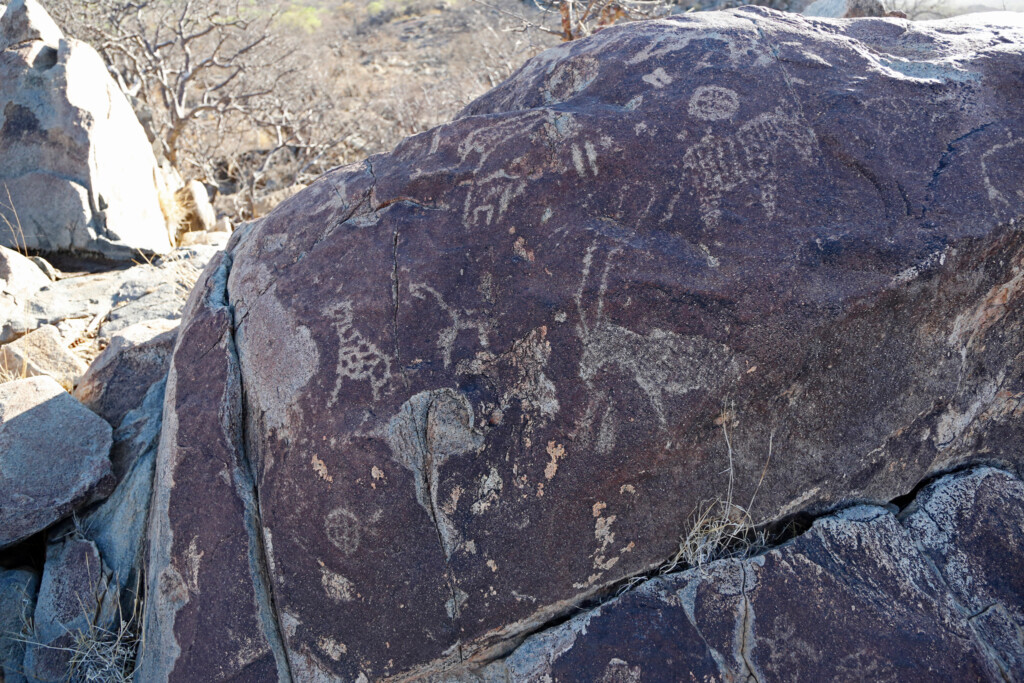 It is believed the San people carved into these rocks and removed the outer layer, and reached the yellower shaded rock beneath.
Over time the engravings have been oxidised, which helped seal and preserve these engravings. As a result, the rock art is in surprisingly good condition, considering that they are exposed to the elements.
A visitors' centre at Twyfelfontein welcomes guests. Guests can choose from four different rock art routes. Some of these routes are self-guided, whilst others can only be seen with knowledgeable guides.