As we face every day pressures, a day seemingly starts going faster, an hour goes in a blink of the eye and our to-do list is merely half way by the time the day are over. If not nipped in a bud, this cycle can become a pattern and perhaps lead to stress. The way we deal with stress and hectic lives could make the difference between yelling at someone who wronged us, or acknowledging that it is human to make mistakes and cut the person some slack. Allowing us a moment to relax and experience calm is vital to stop stress in its tracks. Right there. Most of us, if not all of us, need this moment. A quiet interlude to relax, recharge and appreciate simple things in life. To consciously be grateful for the clean air we breathe, to celebrate our health, appreciate our job, our business success, great relationships or simply that we have running water and uninterrupted electricity at our homes.
A visit to the spa, presents an opportunity for this quiet and relaxation. A tranquil environment where you can unwind and loosen up. Which brings me to highlight one such recent visit to the Nomad spa on the outskirts of the city – Nomad has recently won an award as the best day spa in Africa. From the minute one sets foot in the spa to the time you exit, one cannot help but be impressed. The girls, belting out some very exciting African song, greet arrival with a very jubilant welcome and one is almost tempted to sing along or dance to it. If you have never been treated like a superstar or very important person, Nomad Spa will give you that first time.
Nomad Spa is located at 108 Corner of Sanderburg & Jan Jonker Road in Luxury Hill Windhoek
Contact Spa Owner Mariane: +264 81 391 1813
www.nomadspa.com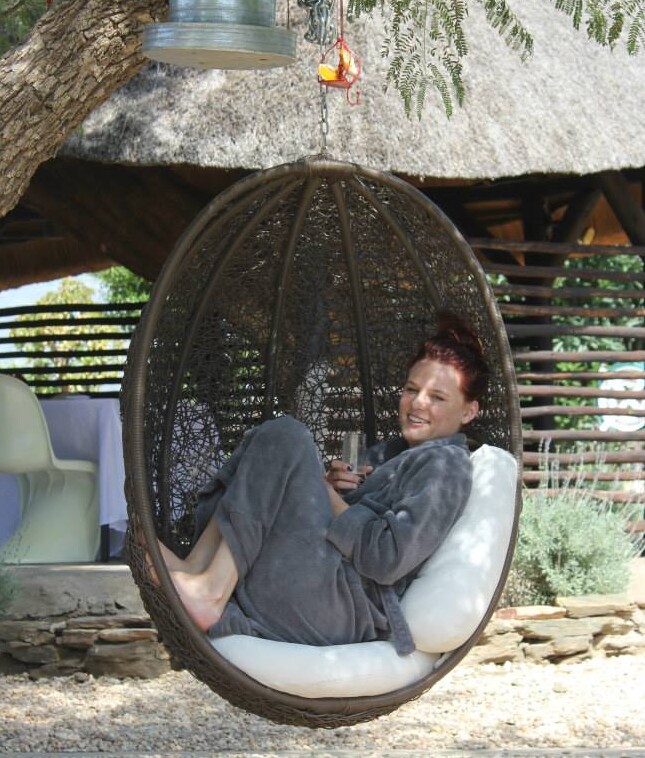 A welcome drink follows promptly, on the house.
Wait; can it get better than that? Yes, it certainly can. I was treated to the best foot massage I ever got, with the salt scrub removing the build-up of dull, dry, dead skin cells, and an invigorating full body massage, as beautiful classic music hummed in the background. Pure bliss.
The cherry on the cake after my treatment, I got to speak to the owner of the spa, none other than Mariana Akwenye. I was curious to know how it all started and learn more about her journey from embarking on this venture. A qualified jet pilot, she absolutely had a choice to spend a better part of her day in the skies, and yet, she chose to start this business, and actually hang up her flying cap, for the lack of a better word.
Growing up in a household of boys, Mariana's childhood revealed an environment of competitiveness, where she had to prove to herself that she can do anything that she sets her mind to in life. It is easy to guess where the love of the 'big birds' developed from, inevitably leading her to undertake the necessary studies and ultimately become the first black female pilot in Namibia. This is no small feat. Still, there was something I was not catching onto. Why would a woman with that impressive 'first' under her belt give up flying? She intimated that when she gave birth to her son, she knew that flying would have to take a back seat if she was to spend the formative years of her son's growth with him.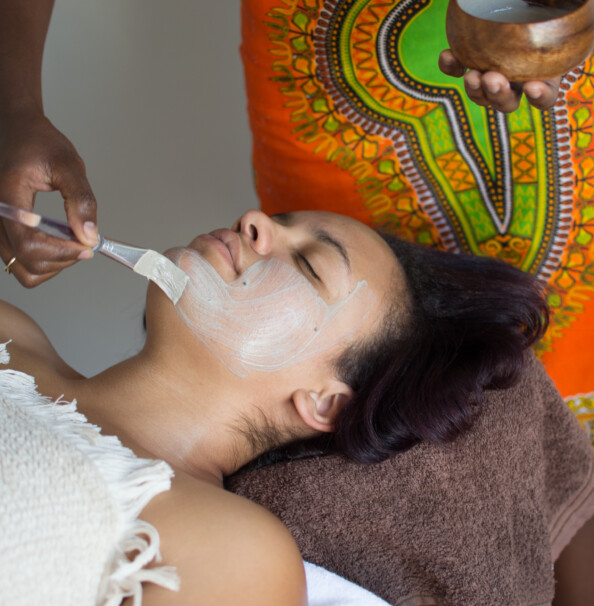 And why a spa?
Mariana indicated a keen interest in beauty, growing up, and consistent visits to spas all over the world, over the 13 years that she was actively working as a pilot. The idea of setting up a spa was born from this, knowing the immense value of her visits to the spa. She wanted to set up something different, a departure from the conventional spa and focus on giving an African experience to the clients.
Although she initially set up a traditional spa, with treatments ranging from Swedish to hot stone massages, giving an African massage as part of the treatment types proved quickly that there was a significant demand and a keen client base for this one. Buoyed by this fact, Mariana decided to exclusively rebrand the spa, effectively reshaping the product offering, with only African techniques for treatment. In essence, as Mariana explained, Africa has always had treatments for different ailments, including tissue therapy.
Who is the average visitor to the spa?
The average visitor to the spa is a woman, sometimes a group of friends, who come to the spa to pamper themselves. At times, there are birthdays; baby and bridal showers for the girls and increasingly, corporate groups in search of the wellness of the employee. The corporate bookings have given good spin-offs of individuals. The satisfaction from their first visit is clearly manifested in the bookings. Nomad Spa's stellar reputation has not gone unnoticed by the outside world either. The spa recently won an award as the Best Day Spa in Africa, solidifying its position not only on the local market but on the continent at large as well. This presents a great opportunity for both the spa and for the tourism industry, as tourists seek the African experience. It also exposes the spa to the very important domestic market, which is vital for its growth and business model. Notwithstanding this success, it cannot all have been smooth sailing for the Spa. The captain of the ship alluded to a number of challenges, which include marketing, branding, exposure, and inevitably financial stability, which is inextricably linked to the visibility of the business, in an industry with many other players.
On the positive side, Mariana underscored that passion in what one embarks on, confidence and resilience to make it work, trust in one's instincts and an unrelenting quest for business growth are key to the survival of small businesses. This has helped her steer the business thus far. What she however emphasized as much-needed stimulants of the success for her business and other new entrants in the tourism industry is increased support from the Ministry of Environment and Tourism, the Namibia Tourism Board, Namibia Wildlife Resorts, and lodge owners and indeed the client base. Increased marketing support from NTB and membership for spas, with a category /of their own, will be very beneficial for these types of businesses.
With her recent appointment as the Ambassador of Spa and Wellness Association of Africa, Mariana is looking at the future with optimism and has her energies focused on the upcoming summit of the association, with an anticipation of exciting partnerships and policy shift prospects for the industry's growth.
Needless to say, I left Nomad Spa with a softer feeling skin, revitalised and absolutely pampered.