Without doubt, a destination in its own right, being so achingly close to Etosha en route from the Skeleton Coast, the beauty and solitude that is Damaraland is so often missed.
The area is home to one of the UNESCO World Heritage sites, Twyfelfontein, which symbolises a rich cultural heritage of the San/Bushmen people in the form of rock engravings/paintings.
Damaraland is at once beautiful, unique, and fascinating with rocky mountains, grass-covered plains and every conceivable range of brown from dark russet to bleached blonde. Except for the sky, which is invariably a deep vivid blue. Here you will come across the largest population of desert-adapted elephants, rhino, and lions, as well as oryx, springbok and hundreds of bird species.
Kaokoland
This is a special place situated in the far north-west of Namibia, alongside the banks of the Kunene River. Certain parts of the scenic Kaokoveld are secluded, infused by mountain ranges and dry riverbeds. It is home to the Ovahimba, the last true nomads of Namibia, who trek through the area searching for water and good pastures.
Rich cultural heritage of the San/Bushmen in Damaraland and the Ovahimba in Kaokoland.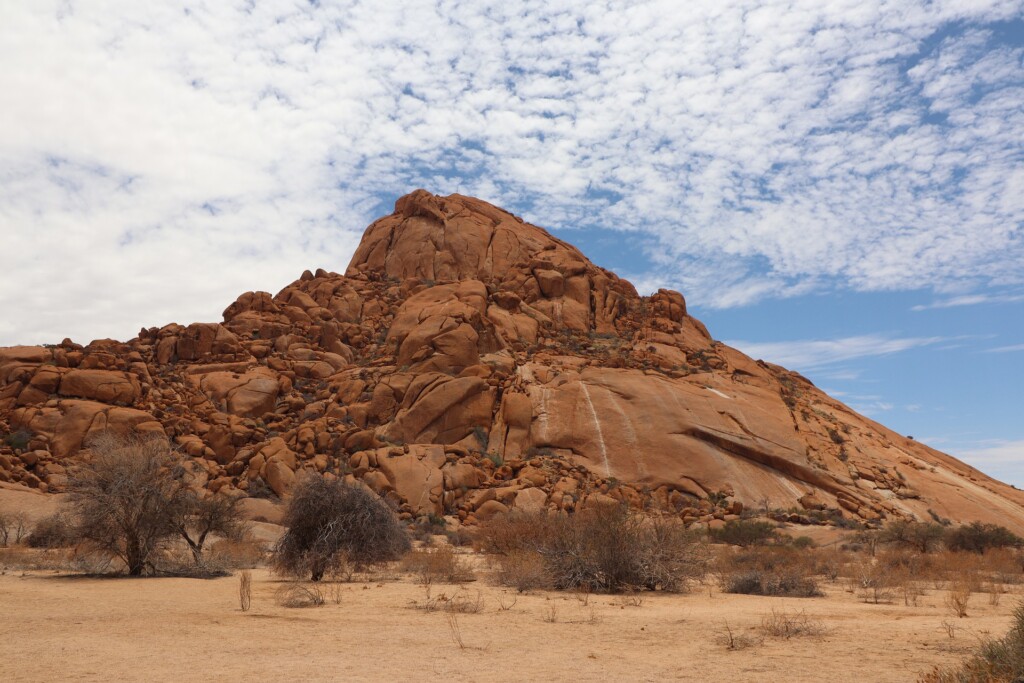 This region is best suited to adventurous 4×4 tours and camping. If you plan to include the Epupa Falls, then a 4×4 should be used. Kaokoland is quite likely on everybody's second-visit bucket list after skimming the surface of this ancient and beautiful country.